bioprocessH2O provides bioFLOW & bioPULSE Helix UF membranes that are proven to enhance filtration processes for new and existing MBR wastewater treatment applications. The Helix membranes are designed with helically wound ridges within the membrane lumens that provide turbulence and enhanced feed water mixing. This turbulence continuously "sweeps" away solids at the membrane wall which in turn improves membrane flux rates and reduces energy consumption. The Helix membranes allow for high permeate production rates at significantly lower energy consumption.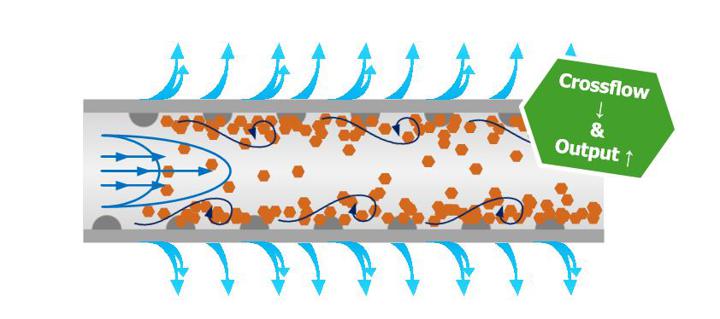 FLUX ENHANCEMENT VIA: 
Helically wound ridge on membrane wall
Turbulence right at the membrane wall
Enhanced mixing of the feed system
Efficient continuous cake removal
At lower crossflow velocity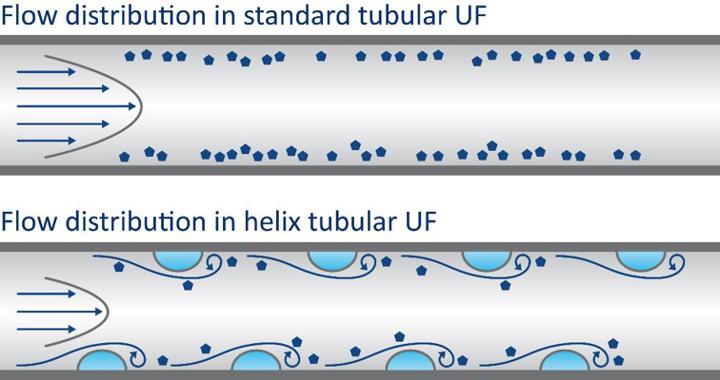 ADVANTAGES:
Decreased power consumption based on lower operating flow velocities
Higher membrane flux rates due to increase turbulence within the membrane lumens 
Wider range of membrane flux rates achievable based on the design flow velocities
Longer filtration cycles
Click below to learn more and download our bioFLOW & bioPULSE Helix Membrane Brochure!