Typically, Dashboard Reporting revolves around showing your company's key metrics all in one grand location for someone to review. This same concept can be applied to your wastewater treatment system, as performance data can be organized to give you an edge on keeping your system running smoothly.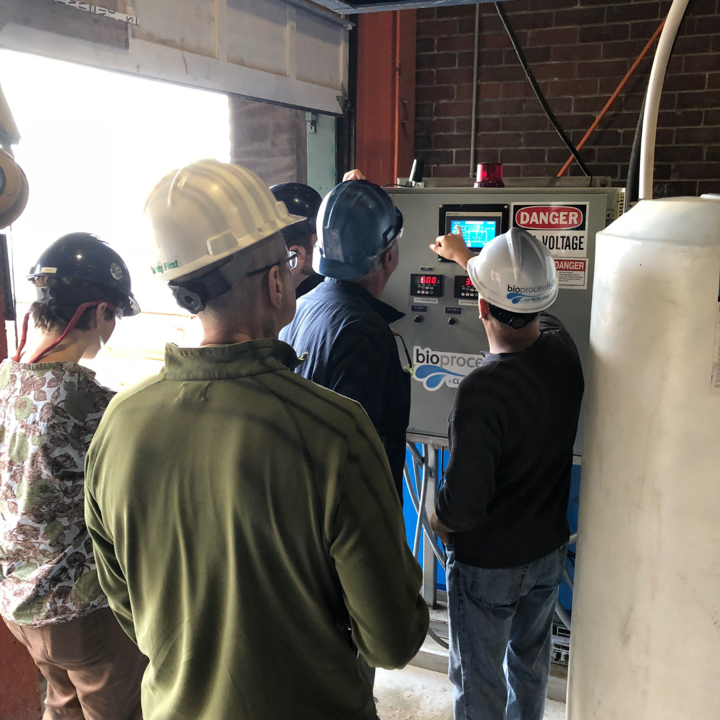 Figure 1: A bioprocessH2O Engineer Giving a Demonstration of How to Use the Control System
Custom Dashboard Reporting provides performance reports to help companies maintain optimal performance of their wastewater treatment system. 
Benefits: 
Monitor the critical parameters of the system, and display the minimum, maximum, and avg values
Monitor the cleaning cycles performed
Monitor values such as, but not limited to:
Temperature
Flow
pH
Pressures
Monitor the faults and alarms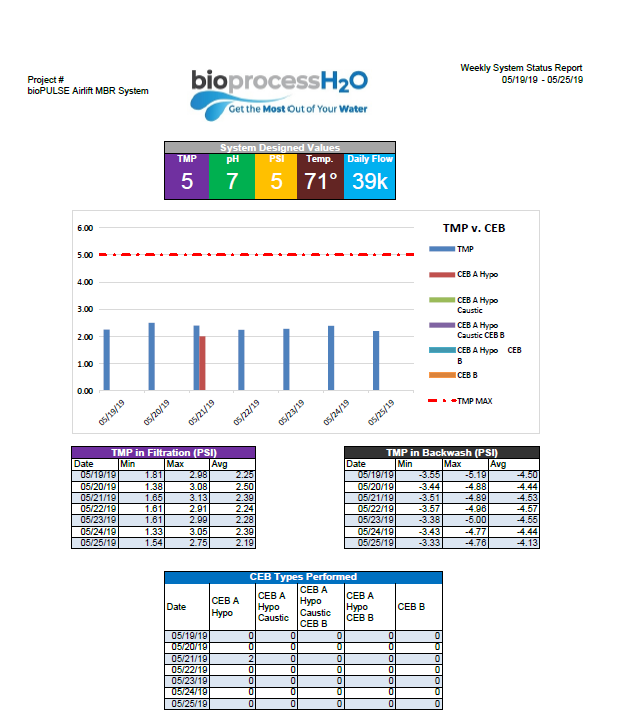 Figure 2: Sample Report
Want to know more about the benefits of adding remote monitoring capabilities to your companies wastewater treatment system? Please refer to our blog post on Control Panel Design & Automation Support by bioprocessH2O.
bioprocessH2O Automated Control System Designs:
bioprocessH2O offers complete Automation engineering and control packages in-house. With this technology, bioprocessH2O's treatment systems are fully-automated, making it easy to operate for every individual – not just an engineer. Here at bioprocessH2O our engineering team are experts at the knowledge of the equipment and processes. The team can design custom made automated control systems for any site/location.