Sequencing Batch Reactors (SBRs) are a decades-old technology that may work well in theory but come with a variety of challenges in practice. Some of these challenges include:
Complicated Operation and Maintenance
Limited Expansion Capacity
Regular System Downtime Required for Filling, Settling, and Decanting
Changes in Organic Load Strength Can Affect Effluent Quality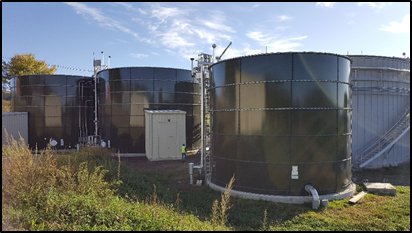 If you're looking to upgrade an old SBR, bioprocessH2O can provide all the required equipment to modify your existing treatment basin into a bioFAS™ Moving Bed Biofilm Reactor (MBBR), bioFLOW Membrane Bioreactor (MBR), or bioPULSE Airlift MBR.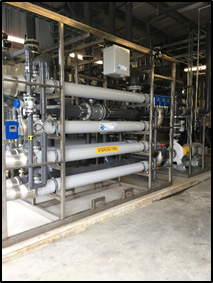 Some benefits of an upgrade include:
Increased Treatment Capacity
Simplified Operation and Maintenance
Less System Downtime
More Consistent Effluent Quality
Expansion Capability
Continuous, Automated Treatment
Our engineers will work with you to retrofit your existing wastewater treatment system and help you get the most out of your water.
Retrofitted System Case Studies:
For additional information on upgrading your treatment system and to learn more about what bioprocessH2O has to offer, contact us today!