CONTAINERIZED MOVING BED BIOFILM REACTOR (MBBR) 
bioprocessH2O's bioPAC MBBR containerized equipment packages are stand-alone, fully automated systems that employ a combination of suspended growth biological treatment and membrane separation. The systems are designed for a wide variety of municipal and industrial waste streams capable of providing high quality effluent for water reuse applications.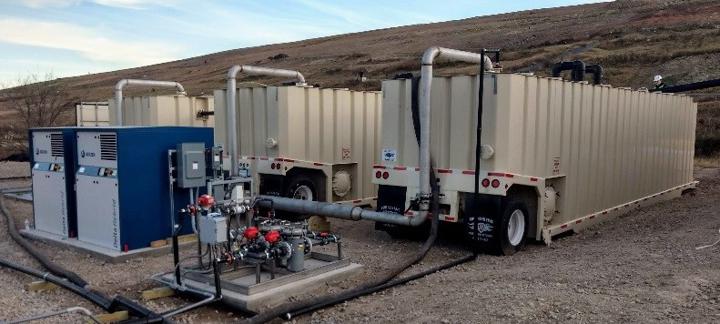 Capabilities:
Efficient reduction of BOD/COD (Particulate and soluble organic matter)
Nitrification of ammonia and total nitrogen removal
Phosphorus reduction
Positive barrier for complete removal of TSS
Allows for direct discharge
Options - We've Got Them: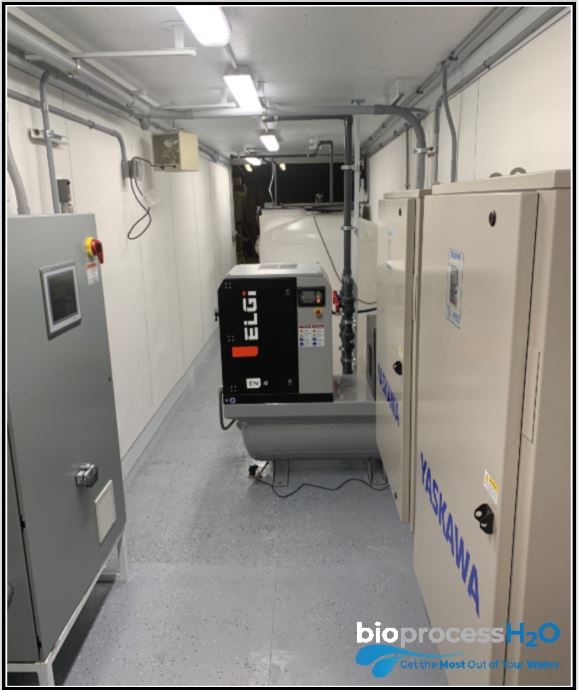 Our bioFAS™ containerized MBBR treatment systems are designed with a variety of options including: 
Frac-tanks, fiberglass tanks or steel tanks that are installed adjacent to the equipment container(s) providing a "plumb and play" treatment system.
The containers are provided with insulation, heating and ventilation to protect equipment from the elements and are customized based on the client's site-specific requirements.
PLC-based electrical control system to ensure ease of operation, reduce maintenance requirements, and allow for remote monitoring and control.
Continue reading about our Containerized (Mobile) MBBR Solutions by downloading our brochure on our MBBR products page.