This year, bioprocessH2O is a proud sponsor of the Newport Harbor Marina Trash Skimmer Project! The trash skimmer is located right downtown from our office in Newport, Rhode Island. It is installed in Perrotti Park which is a well-traveled high visibility area making the trash skimmer very recognizable to the public.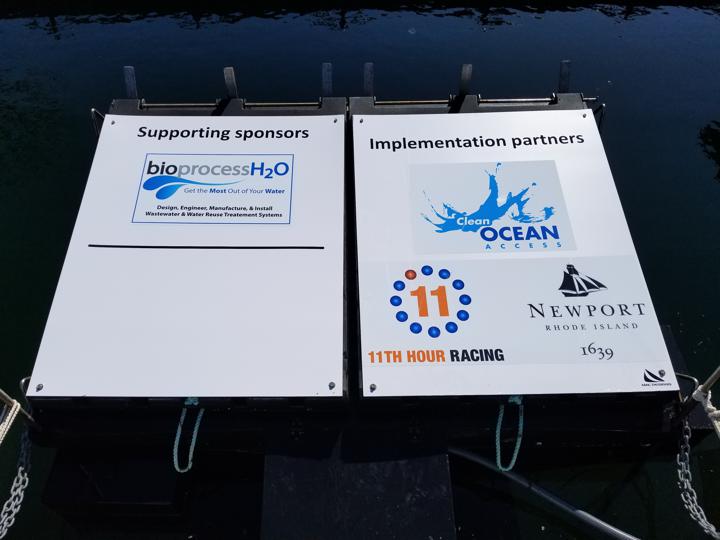 Clean Ocean Access is the leader in the trash skimmer project installation on the east coast. Clean Ocean Access is an Aquidneck Island based non-profit organization that envisions healthy oceans, free of marine debris that is safe for all ocean activities and aquatic life. 
The trash skimmers are stationary systems that operate on less than $1/day that remove floating debris and plastics from local harbors. The skimmers measure 4 ft by 6 ft and have already removed over 14,000 pounds of marine debris and trash. That's equivalent to a full grown elephant in trash!
Why Install A Trash Skimmer:
Cleaner harbors and oceans, marine debris free!
Raise awareness of the global issue
Engage the community in marine debris removal and prevention
Promote environmental stewardship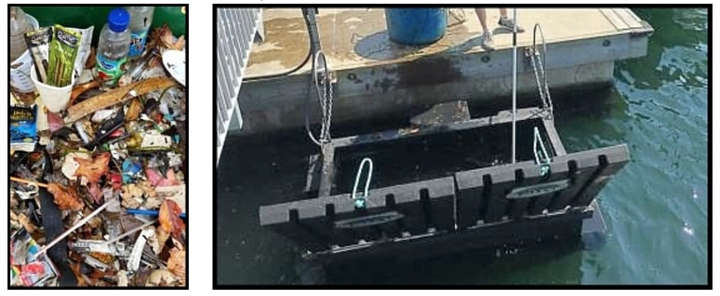 The trash skimmer is one step forward to clean oceans and harbors. We at bioprocessH2O are proud to be part of the solution. Stay tuned for updates and ways to make the world a better place one trash skimmer at a time.